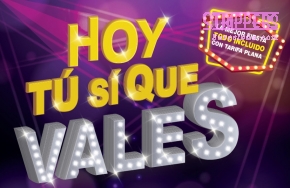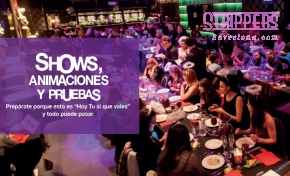 Live an unforgettable night in Sala La Suite in Barcelona with much humor and much partying!
A spectacular hall, a warm, exclusive atmosphere, with incredible lighting and sound!
An exquisite dinner and no catering! Own kitchen for a perfect night.
Personalized welcome with much humor. Gymkhana de pruebas: Between plate and plate, what are the newlyweds preparing for!
MENU:
TO SHARE
Variegated garden salad with Modena vinaigrette
Spanish tortilla cube
Tabla de bodega Reserva ham and semi-dry Manchego cheese
Rustic bread cooked in our ovens with tomato and virgin olive oil
Our homemade Iberian ham croquette
Chicken skewer with vegetables marinated in lemon and fresh cilantro
Sea mussels
SECONDS
Iberico sirloin with Rioja wine sauce and baked potato
O
Northern cod loin with sanfaina and fresh arugula
DESSERT
Amaretto Tiramisu tart with Catalan cream
Open bar during the vino y aguas sangría dinner
*Options for vegetarian/vegan/ intolerances:
Endive salad with gorgonzola cheese
OF SECOND
Grilled vegetables with romesco
Vegetable burger with grilled vegetables
DESSERT
                                                                                                Fruit skewer
You will die of laughter watching the challenges that the honorees overcome.
Watch out, they have a wildcard from the public!
If the bride and groom do not dare, someone from the group could go on stage. Animations on your table.
WARNING: A fake waiter is on the loose!
Original shows* that you can enjoy during dinner and that will vary according to the day.
Limousine kidnapping for the honored.
And, to dance all night!
In the disco, with the first drink included.
* The shows may vary according to the day.
After the dinner show you will dance the best current music until 6:00 in the morning in the best disco in Barcelona and with the most ideal atmosphere for that day.
And remember… The first drink in SMALL'S is included!
ALL POR €53.90
No minimum number of people, fixed price in a flat rate, whoever you are!!
The whole party at a single price that doesn't vary even if there are fewer people! Single price from 2 to 30 people or more.
Boyfriend/girlfriend FREE for groups of more than 10 pax.
+INFO – RECRUITMENT:
Our commercial Oriol will assist you: 938606063
Office during office hours. 687596221 (from 10 a.m. to 9 p.m.) Whatsapp!